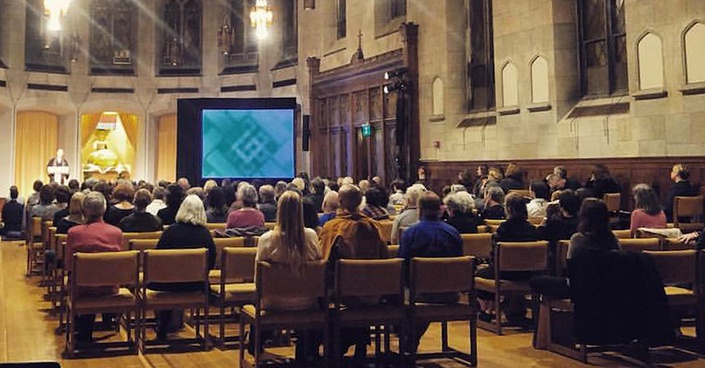 Online Contemplative Care Symposium 2018
Awake at the Bedside: Radical Compassion in Palliative and End-of-Life Care
Watch Promo
In healthcare facilities around the world there is growing recognition that something is missing in modern, institutionalized approaches to caregiving.
Over two hundred physicians, nurses, social workers, counselors, and caregivers of all backgrounds gathered at the third national Contemplative Care Symposium, co-sponsored by New York Zen Center for Contemplative Care and The Garrison Institute.
This groundbreaking event gave voice to leading researchers, physicians, spiritual care providers and patient advocates who are transforming caregiving, and shared their insights on how to provide the most effective and compassionate palliative and end-of-life care possible.
We are now offering a select number of keynote speeches during that sold-out event and making them available online with lifetime access to view anytime at your own pace.
Watch talks by end-of-life care advocates and luminaries such as Dr. BJ Miller (TED speaker and Asst. Professor of Clinical Medicine UCSF), Frank Ostaseski (Zen Hospice pioneer and Founder and Director of the Metta Institute), Dr. Diane Meier (MacArthur "Genius Award" winner and Director of the Center to Advance Palliative Care), Dr. Rita Charon (Founder and Executive Director of the Program in Narrative Medicine at Columbia University), Anyen Rinpoche (Tibetan master, Author of Living and Dying With Confidence), Acharya Judy Lief (former Dean of Naropa University, author and Shambhala Buddhist Senior Teacher), and Dr. Mitchell Levy (specialist in Intensive Care Medicine and a Professor of Medicine at Brown University School of Medicine).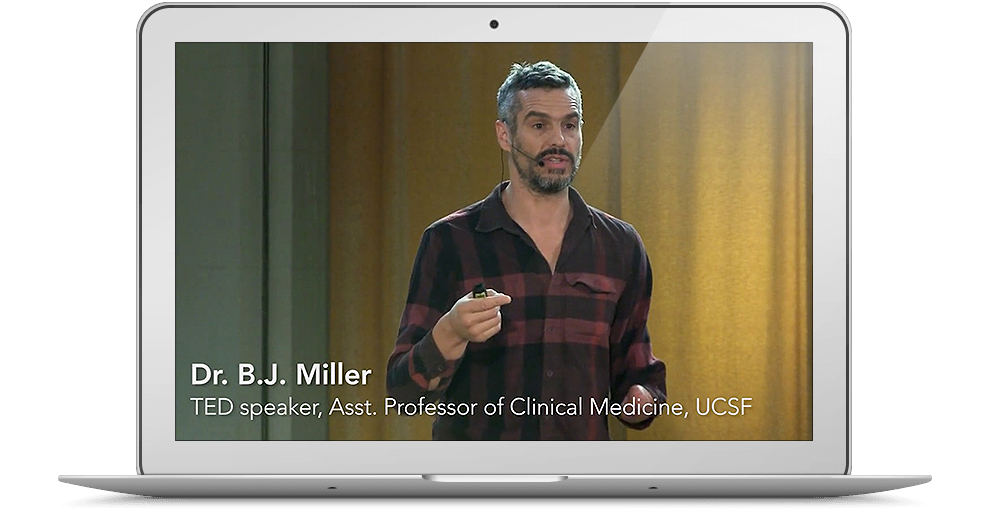 As a bonus, you'll have access to "Extraordinary Measures", a powerful one-man play written by Eve Ensler (The Vagina Monologues) and performed by the Academy-award winning screenwriter and actor James Lecesne.
If you are a professional working in palliative and hospice care, or providing care on a personal or volunteer basis, don't miss this chance to learn from the pioneers revolutionizing caregiving and join the growing movement to transform end-of-life care.
Each purchase goes to support the important non-profit direct care and educational work of New York Zen Center for Contemplative Care and The Garrison Institute.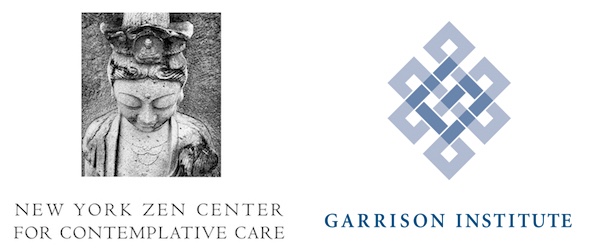 Feedback for the Online Contemplative Care Symposium:
L. Liane, It is the most phenomenal course of training I've participated in so far for learning how to be a companion to the dying. I highly recommend it.


A. Dassler, Desperately needed info in all areas of medicine. I work in a NICU; this should be part of a mandatory education. Death is especially challenging when life should be beginning!


L. Shaul,
Thank you!! I was not aware of this and it is exactly what I am going to school for and what I want to do!!
T. Hauze, Thank you for creating this opportunity for this important work to grow in awareness and consciousness!


R. McManus, Thank you for this. Working as a NP in an oncology ICU... this is exactly what I needed.


N. McKissock, Wonderful. Important.
J. Whitlock, It was worth every penny!!!